Shri. Dinesh Goyal
Law Graduate
Philanthropy runs in the Goyal Family. Mr. Dinesh Goyal is the beloved son of Shri Gian Chand Goyal, whose whole life has been an epitome of beneficence.
It all started with free food distribution in his multiple factories. Recently, he marked his 80th birthday on April 23rd 2k18, by serving 10 million meal till date, yet to increase.
The whole free food distribution idea led to the inception of another great idea, the construction of "Gian Chand Goyal Dharmarth Bhawan" community center at Paonta Sahib, Himachal Pradesh. This trust has morphed a thousand lives of underprivileged, poverty-stricken people.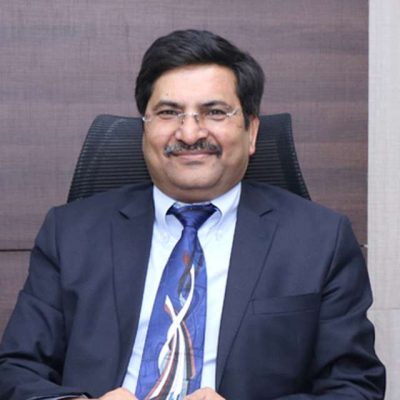 This community center provides free meals, it has an inbuilt, well-facilitated dispensary, where free check-ups and distribution of free medicines is like their second nature. Moreover, this trust has their own physiotherapy center where they treat the needy ones for free. They also offer to take care of all the ritual and religious expenditure of the underprivileged family which displays the conspicuousness of this community center.
Shri Dinesh Goyal is the firm believer of following the path paved by Shri Gian Chand Goyal. Hence, the factories that fall under the group, it provides free and quality education to all the female children of the workers. The companies owned by the group has their own CSR program, that strongly believes in the value of quality education. As inferred, promotional activities and offering free education for the underprivileged school goes hand in hand.
The group also owns a 500-bed medical center/college, in Muzaffarnagar, where treatment of poor and needy people is for free, along with the medicines.
The compilation of these charitable activities led to another distinct idea of "Pi-Lo Shudh Pani Seva Foundation", that serves R.O. and U.V. treated water with balanced pH and TDS at different locations for free or at a very nominal price.
Mr. Dinesh Goyal actively supports "Pledge for Plastic-free India" and an avid promoter of curbing pet plastic bottles.