Pragati Maidan Metro Station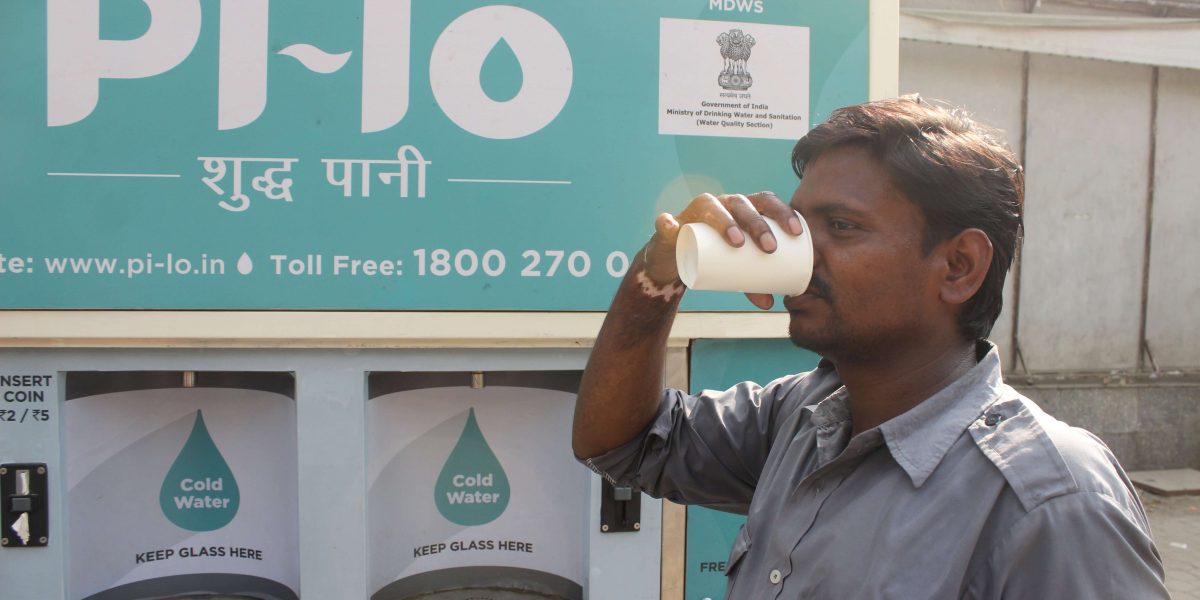 An autorickshaw driver by profession, who wakes up early in the morning, dropping off different people- school kids, college students, office employees, senior citizens. What's common there is his pick-up point: Pragati Maidan Metro Station.
His tireless work, in the mid of dust and scorching heat. His basic requirement of the day just comprises of two things, customers and potable safe drinking water to keep him going.
In Vinod's own words, this is the change he felt-
"एक साल पहले, मुझे पानी की ट्रॉली से पानी पीना पड़ता था क्योंकि कोई और विकल्प नहीं थाI फिर एक साल पहले यहां पर साफ और शुद्ध पानी की मशीन (Pi-Lo kiosks) लगीI ये व्यवस्था हर जगह मिल जाए तो बहुत बढ़िया रहेगा, इससे पेट भी ठीक रहता हैI"

We get that for every hardworking person, better health contributes to more working hours and thus, concludes to better earnings with minimum health expense. Pi-Lo has a different meaning for every different person of this society.