Minimum Wastage of water, hardly 5 to 10%.
This machine can operate even at an uptown TDS of 7000 or highly concentrated brackish water.
Machines are monitored and controlled online using centralized sensors (Zero Down Time 100% working).
Machines are designed in plug and play mode, no need for any extra construction. Consists of a good branding space of 84 Sq Ft complete with a  backlit and 50 inches LED on the body to recover Operation and Maintenance cost.
Real-time Display water quality parameter TDS, pH, Temp on every machine using Sensors
Only 4 Sq Mt space is required and machines can provide 500 Ltr Water per Hour Purified chilled water.
Our Machines and Technology approved from Dr R. M. Mashelkar Committee, Category 1 (Ministry of Drinking Water and Sanitation).
Portable solution
Environment-friendly: No plastic, Inbuilt dustbin, usage of paper cups.
Read More
The reject water of Pi-lo smart water Atm is used along with raw water for Pi-lo hand washing unit which saves water wastage, thus helping our society to fight against water crises.
Read More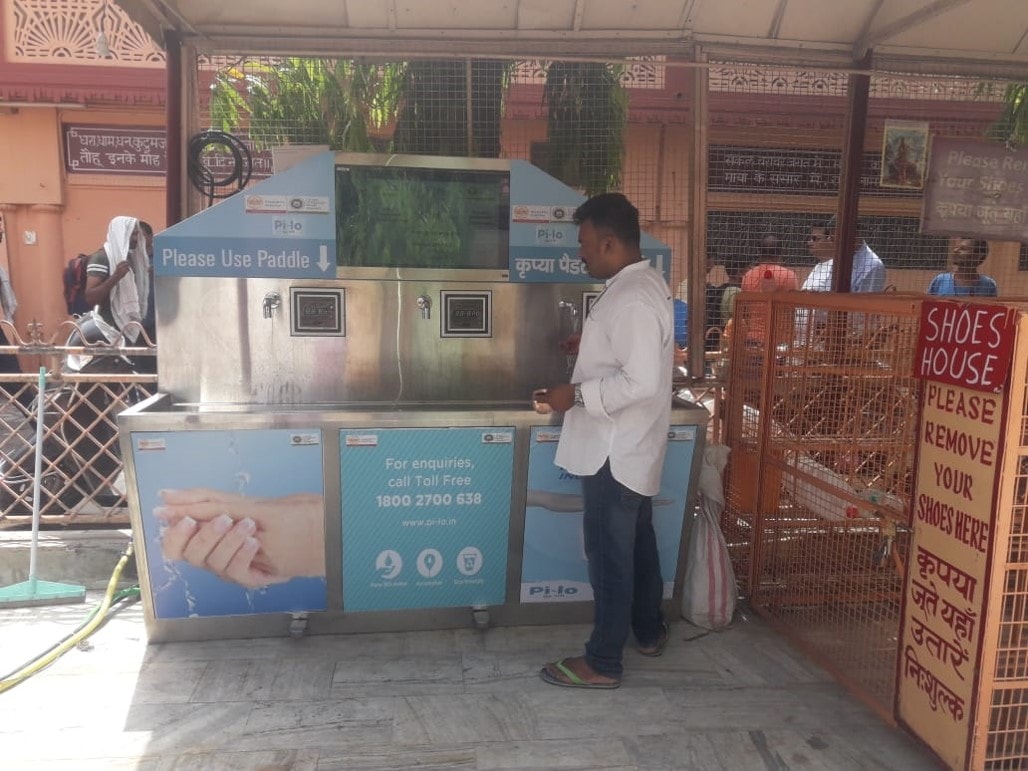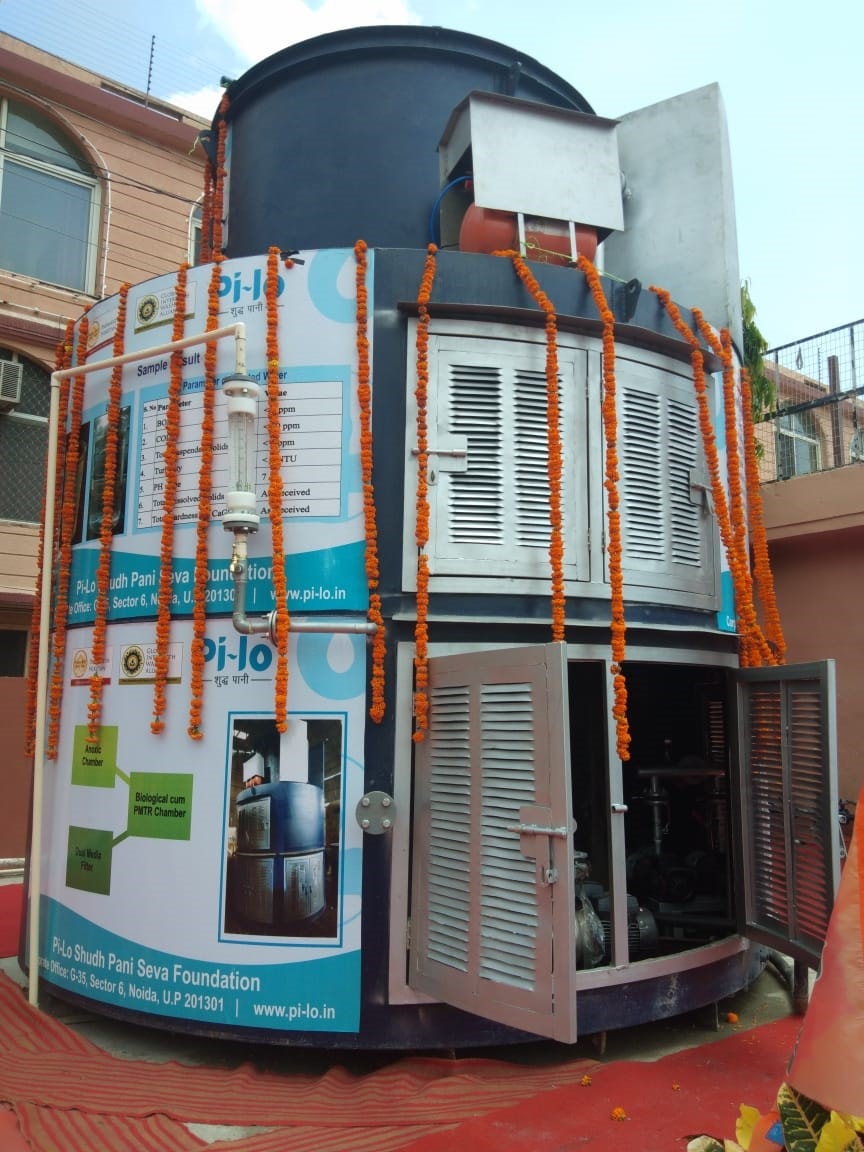 Pi-lo PMTR STP has a four stage filtration process
1. Biological treatment through Bacteria .
2. Membrane treatment.
3. Dual Media filtration.
4. UV.
Read More